In 2005, Robyn's friend Sharlyn Sawyer conceived the idea of creating a non-profit organization to research the status of traditional performing arts in Tajikistan, and to find ways to enable those artists to pursue their artistic activities.  Ms. Sawyer invited Robyn to join her (as the deputy director) of this new organization, the Tajik Dance Initiative.
In 2006, a small group of Americans joined with a group of young Tajiks under the sponsorship of the Tajik Dance Initiative, and traveled in the Gorno-Badakhshan autonomous region of Tajikistan, interviewing and filming distinguished dancers and musicians, and working with them to understand their situations and their needs.  Among the outcomes of this particular trip were 3 short films made by the American / Tajik student teams; these films are available below.
In 2018, one of the original Tajik participants in the project, Maruf Noyoft (https://www.marufnoyoft.com/), made his own film about the music and culture of the Gorno-Badakhshan autonomous region of Tajikistan.  We present that film below: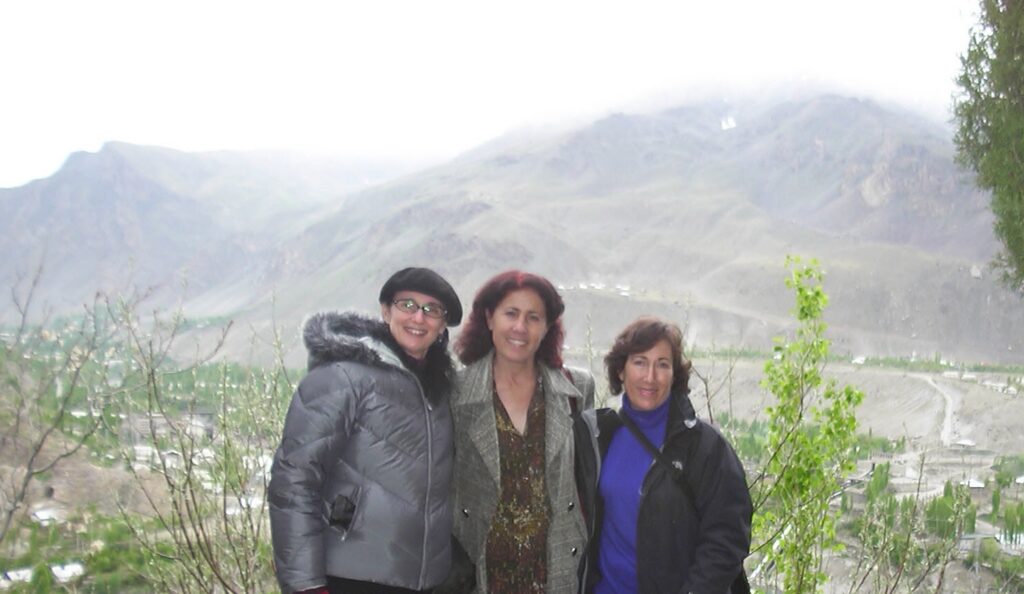 Robyn and Sharlyn in Tajikistan, with their Tajik dance teacher Makhingol Nazarshoeva (in the middle). 2005.